Most people don't understand the significance of mental health until they are affected by a mental illness or a loved one is. Mental illness can often be as debilitating as any physical illness you may encounter, so it is essential to ensure we maintain our mental well-being.
Stress is a common cause of emotional strain, and according to the statistics, the world is getting more stressful every day. As a result, many find solace in fishing. Although it has long been seen as a pastime practised by hobbyists, recent scientific studies have carefully discovered why fishing is excellent for our neurological health.
Of course, whilst many people still enjoy the outdoors and being physical, a growing number of people are working more hours than ever before. We've become slaves to technology in many ways, and whilst this is great for productivity, it often leaves us missing out on living in the moment. Carp fishing is an exciting way to get back to this; stop treating life like an episode of The Apprentice and get back to appreciating the small things in life that make it worthwhile. Enjoying the outdoors, enjoying nature and enjoying a life without interruptions can bring about relaxation in more ways than one.
Many other stressors in daily life can contribute to emotional health concerns. Family dynamics, family history, and genetics can all affect mental health. In other cases, the sources of stress, worry and negative thoughts are internal. Carp fishing is an excellent way to relax and enjoy nature while experiencing the physical benefits of fishing. Fishing, as a sport, is one of the most active ways to de-stress. While waiting for a bite, it's common to find yourself immersed in calming thoughts as you anticipate what might lie ahead on your fishing trip. Of course, we're not talking about catching fish here; instead, the act of fishing itself has many benefits. Fishing, as a sport, is known to improve your sense of self-awareness and overall mental health.
Many of us spend long hours sitting in front of a computer or commuting in a car, and our lives are dominated by technology. A lack of physical exercise doesn't help either, as our bodies become sedentary. In today's hectic world, it's becoming increasingly difficult to find time to do things we really enjoy, such as activities like carp fishing.
Millions of people worldwide have hobbies that allow them to unwind, relax and feel at peace. It's well documented that undertaking certain sports or pastimes can positively affect your well-being. Fishing is one such hobby, and there are many associated health benefits to be gained. Although it might be tempting to equate it with more popular sports, such as football and rugby, fishing goes way beyond simply catching the biggest fish. The quietness of spending time in nature and the sense of achievement at successfully completing a task alone makes fishing a relaxing hobby.
Carp fishing is an activity that many people already enjoy as a hobby. Spending time in nature is always an excellent choice for people who are stressed out and need a mental break. It's also good to know that several studies have occurred that show just how beneficial getting outside and enjoying nature can be. Specifically, the mental health benefits of carp fishing include:
Increased concentration
Reduced stress levels
Improved self-awareness
Increased vitamin D intake
Improved self-esteem
Social engagement
Sense of fulfilment
Physical health benefits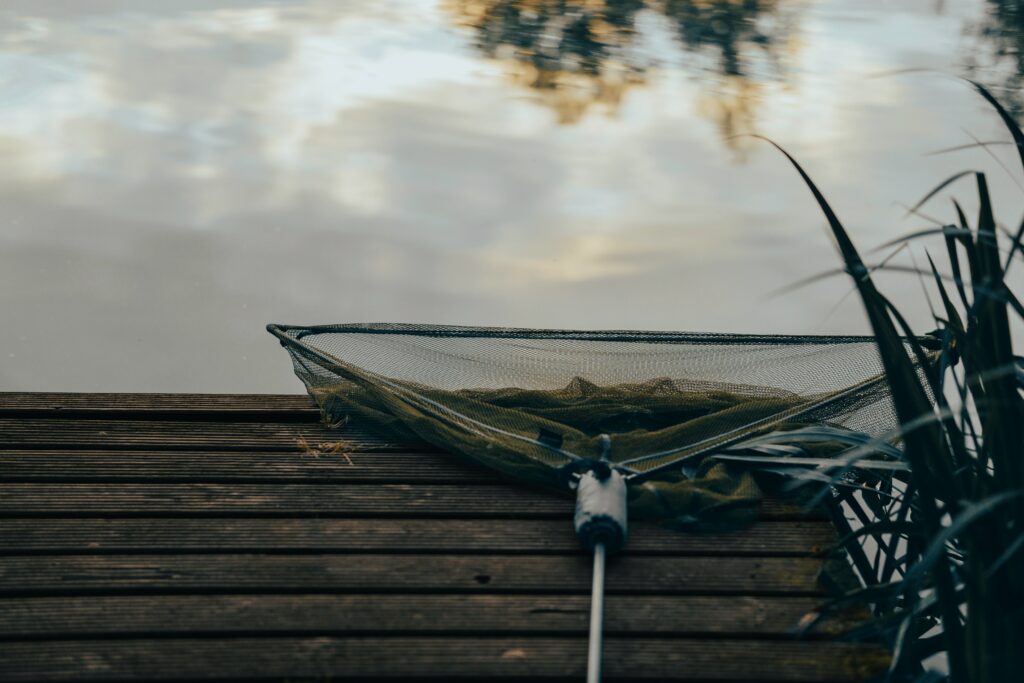 Carp fishing has become increasingly popular over the last few years because it offers a relaxing activity as well as some fun competition. If you are new to carp fishing, you may be unsure of what to bring or what carp tackle to buy, but as a minimum you should consider, a carp rod, reels, hooks and bait.
Carp fishing is an interesting hobby and certainly allows anglers to unwind and get some peace of mind in a very stressful world. So it is no wonder that the sport has become so overwhelmingly popular. If you're interested in improving your mental wellbeing, have a read of why practising mindfulness would be a great alternative new year's resolution for 2022.