Finally, spring has arrived! The days are getting longer, and the weather is getting warmer. For many people, that means it's time to start spring cleaning. But what does that entail? What are the best ways to clean your home in preparation for spring? Below is a room by room checklist and spring cleaning tips to help you get started.
What is Spring Cleaning?
Spring cleaning is the process of thoroughly cleaning your home in preparation for the year ahead. It can include anything from deep-cleaning your floors and walls to organising your cupboards, garage or loft.
Some people believe that spring is the best time to clean because the weather is warm and pleasant. Others may associate spring with new beginnings and see it as a time to cleanse their home of negativity and clutter. But, no matter what your reasons may be, there's no doubt that spring is a great time to get your home in order.
Why Spring Clean?
Spring Cleaning is something that many people choose to do. Springtime is not only a great time to clean but also get outside and enjoy the spring air, spring flowers, and spring sunshine.
Many people love to spring clean as they feel like it refreshes their home and prepares them for the entertaining season, while others are just starting to get back into the cleaning groove after winter.
Benefits of Spring Cleaning
There is no wrong reason to spring clean, but there are some benefits to doing it that you may not have considered. Some of these benefits include:
Getting your home in order for entertaining during the warmer months
Freshening up your home after a long winter
Clearing out negative energy and inviting positive energy into your home
Getting rid of clutter and excess belongings
Gaining more storage space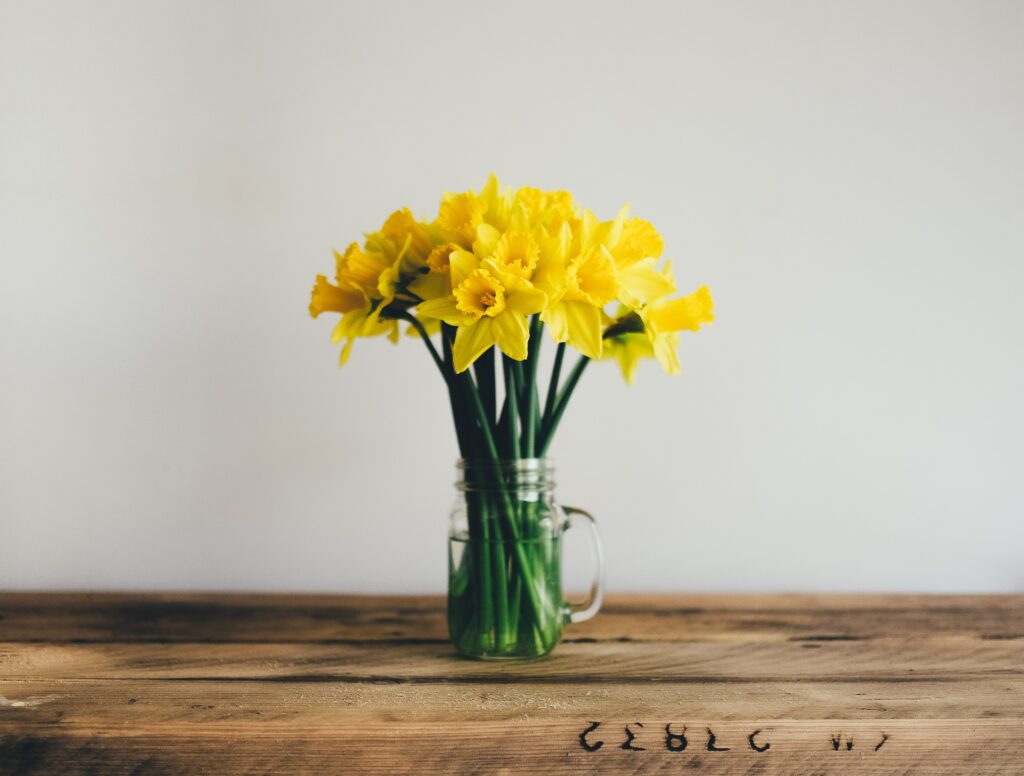 How to Spring Clean
Now that you know why you should spring clean and the benefits of doing so, it's time to learn how to do it.
Start by Decluttering
Decluttering is the process of getting rid of unnecessary belongings. This can be a great way to clear out negative energy and make your home feel more spacious. There are many different ways to declutter, and the best way to do it is to find what works best for you. Some tips include:
Sorting through your belongings and getting rid of anything you don't need or use
Organising your belongings into categories (e.g. clothes, books, kitchen utensils, etc.)
Creating a donation box or bag and getting rid of any unwanted items
Selling or gifting belongings online or in-person
In Every Room
The following tasks should be completed in every room of the house then move on to room-specific jobs.
Clean light fixtures
Dust around the edge of ceilings for cobwebs
Change light bulbs that no longer work
Clean windowsills and window track
Clean windows and glass – white vinegar works best!
Hoover curtains and blinds or remove and wash
Wipe down skirting boards
Test smoke alarms are working and change batteries if not
Disinfect high touch areas like door handles, light switches and drawer knobs
Hoover and shampoo/mop floors – this should be the last job you do in each room
Kitchen
Clean all the small appliances such as the microwave and coffeemaker
Descale your kettle
Empty your toaster crumb tray
Empty your fridge and disinfect the inside – remove shelves and wash in warm soapy water
Clean behind and under the refrigerator and freezer
Empty and defrost the freezer
Scrub the stove
Clean the oven
Clear out cupboards and wipe down shelves – check Best Before dates on items before putting them back into the cupboard
Disinfect the sink
Bedrooms
Organise drawers and cupboards – donate anything you no longer want or use
Clear out under the bed
Wash duvets and pillows
Rotate the mattress
Disinfect children's toys – you can sanitise plastic toys in the dishwasher
Bathrooms
Organise cupboards and drawers – ensure you properly dispose of any out of date medicines or toiletries
Unblock sink and plug holes
Disinfect the shower and bath
Wash the shower curtain and bathmat
Reseal any peeling silicone
Disinfect the toilet
Living Room
Remove cushion covers and wash along with throws or blankets
Dust and clean the television screen
Shampoo sofas
Dust picture frames
Beat the rug
Home Office
Disinfect telephone and computer mouse
Clean the keyboard with pressurised air
Wipe down surfaces such as the desk and computer chair
Utility
Clean behind the washer and dryer
Empty the filter on the washing machine and run an eco clean system
Empty the lint filter on the tumble dryer
Outdoors
Remove everything from garages and sheds and reorganise them – sell or donate things you no longer use
Pressure wash any decking or patio areas and furniture
Clean out dustbins
Do the first lawn mow of the year
Wash the outside of the windows
Alternative Cleaning Products
In a world where we are ever conscious of the impact harsh chemicals have on the environment, we are reverting to more traditional and natural cleaning products. These can be just as effective as harsh chemicals but are better for the environment and health.
Some of the most popular include:
White Vinegar
Baking Soda
Lemon Juice
Essential Oils
Each of these products has different benefits and can be used in various ways to clean your home. Here are a few examples:
Vinegar
Vinegar is a great all-purpose cleaner and disinfectant. You can use it to clean windows, floors, and surfaces.
Baking Soda
Baking soda is a natural deodoriser. Use it to clean carpets, upholstery, and mattresses.
Lemon Juice
Lemon juice is an excellent degreaser and can clean ovens, taps, and stainless steel. It is also a natural bleaching agent and is great for getting stains out of materials.
Essential Oils
Essential oils such as lavender, lemon, and tea tree oil have antibacterial and antiseptic properties. You can use them to clean surfaces, deodorise rooms, and kill germs.
When using any alternative cleaning product, always read the instructions carefully and test on a small area before using.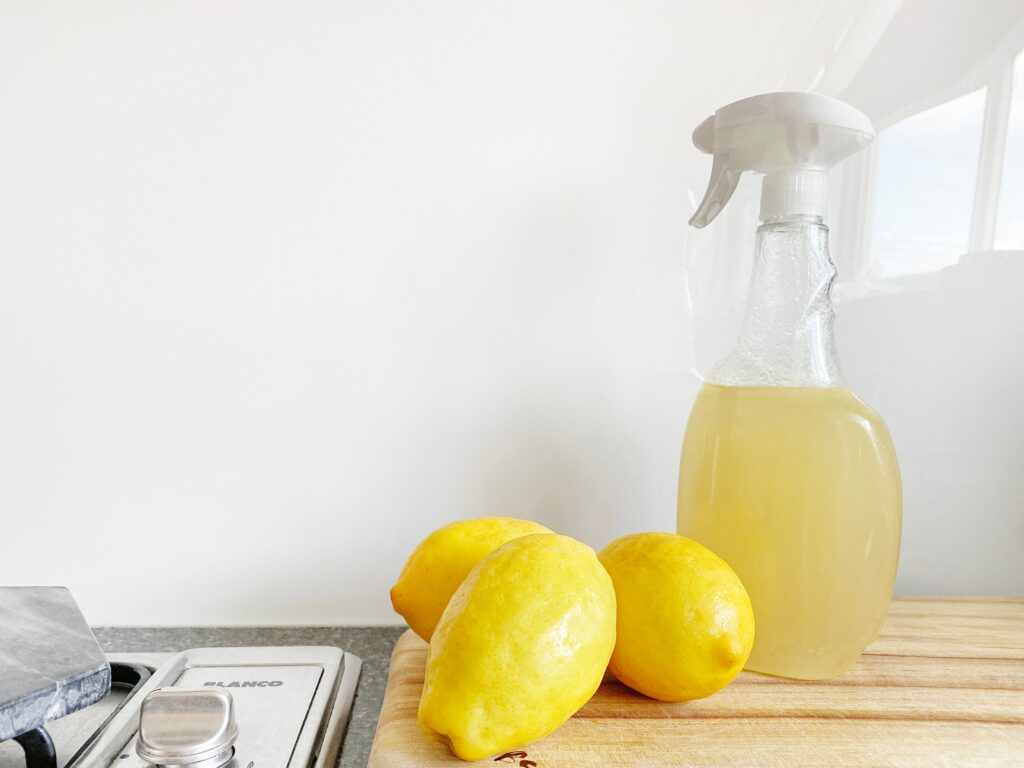 Tips for Spring Cleaning
Make a Plan
Before you start cleaning, it's helpful to plan what you want to achieve. This will help you stay organised and avoid getting overwhelmed. Next, decide which areas of your home need the most attention and work your way through them one at a time.
Use the Right Products
Using the right products is essential for spring cleaning. For example, be sure to use a degreaser for appliances, a wood floor cleaner for wooden floors, and a bathroom cleaner for the bathroom. It's also important to read the instructions carefully, as some products can be harmful if misused.
Stay Organised
Staying organised is key to spring cleaning. Ensure you have enough bins and bags to store all the rubbish and label each one accordingly. This will help prevent confusion and make it easier to dispose of everything once you're finished.
Clean from Top to Bottom
Once you've decluttered your home, it's time to start cleaning. This should be done from top to bottom, beginning with the highest surfaces and working your way down. Doing this will help prevent any dirt or dust from falling on already-cleaned surfaces.
Take Your Time
Spring cleaning can be a lot of work, so it's important to take your time and not try to do everything in one day. Instead, break the task down into smaller jobs and take breaks as needed. This will help keep you motivated and make the process less daunting.
Get the Family Involved
Spring cleaning is an excellent opportunity for the whole family to get involved. Get the kids to help you clean the floors, wipe down surfaces, and dust the furniture. This will not only make the job easier, but it will also give them a sense of responsibility and teach them some valuable life skills.
Enjoy Your Hard Work
Once you've finished spring cleaning, take a moment to admire all your hard work. Stand back and take in the sight of a clean and organised home. It's definitely worth the effort!
Spring is a great time to take the opportunity to declutter and refresh your home. With these tips for spring cleaning, we hope you'll get motivated to give everything in your home an extra scrubbing this season! With just a little effort, your home will be looking and smelling fresh in no time.
If you have any further spring cleaning tips you would like to share, please get in touch!